GOMR BnB
(Except no bed and no breakfast)
Want to come to GOMR without the hassle of bringing tents and canopies and setting them up and tearing them down when you're ready to go home? We are offering an option for teams to have your campsite ready to go when you show up. Think of it as renting a fabric cabin for the weekend. Show up to the cabin and throw your stuff down and you're all set. Bring your sleeping bags, running gear, lights, and other stuff, but don't worry about set up or tear down.
What is included:
2 - 10x10 canopies connected to each other, making a 10x20 covered area
4 - 9x7 4-person tents connected down each side of the canopies. That's room enough for 16 people. One tent can be used for storing gear and changing clothes and the other three tents for sleeping (or however you want to split them up).
2 - 28"x28"x26" high camp tables
8 - camp chairs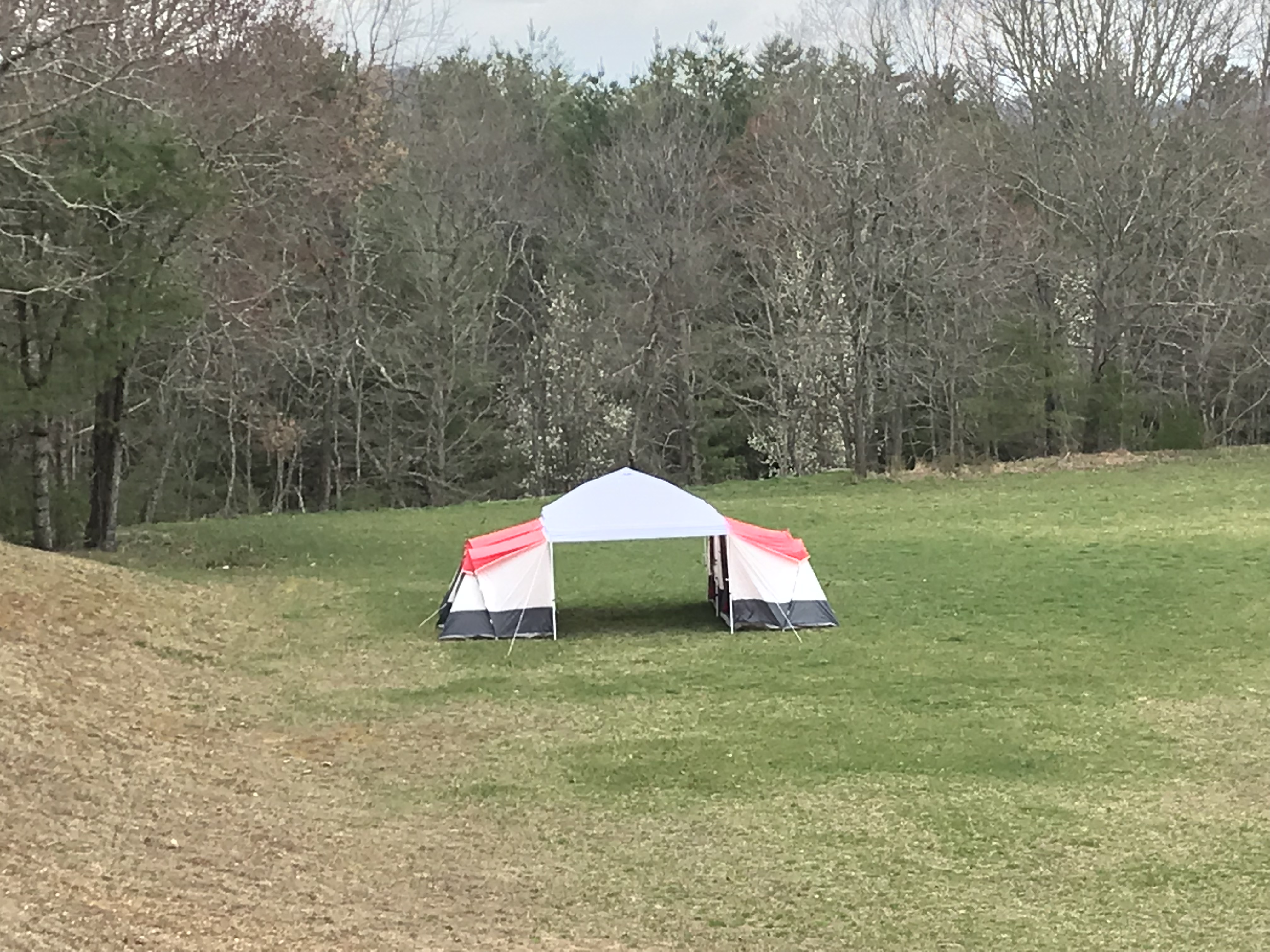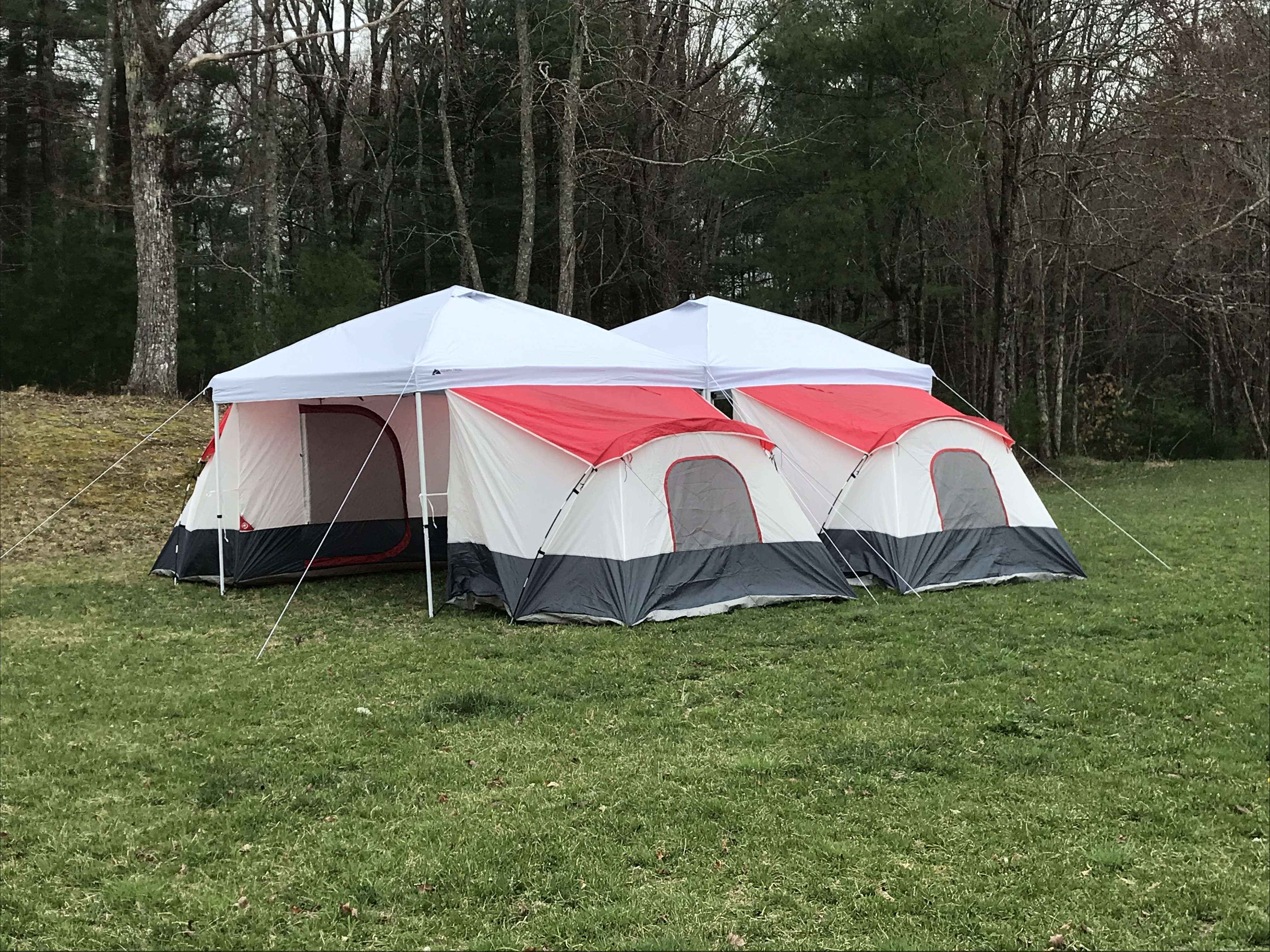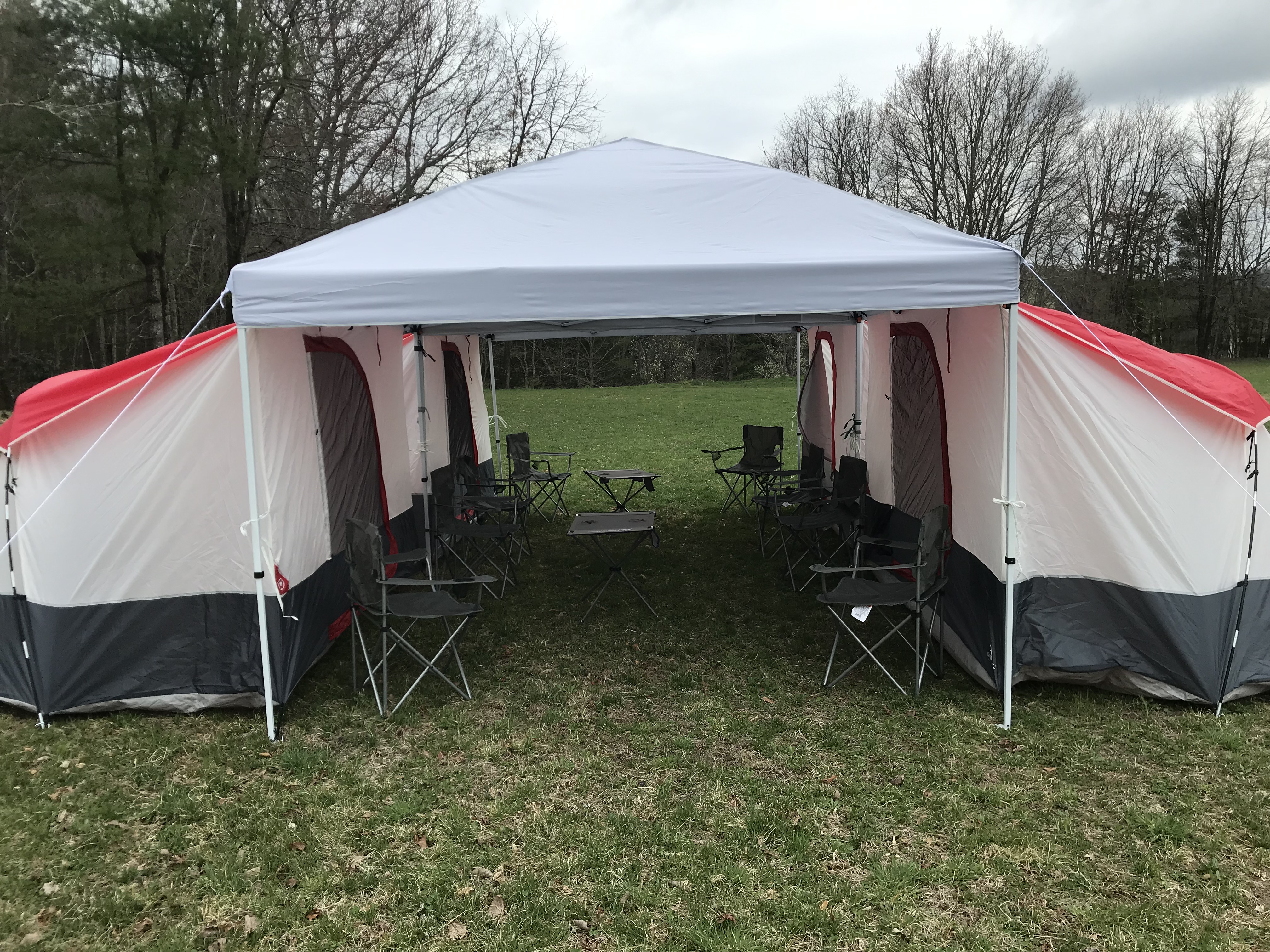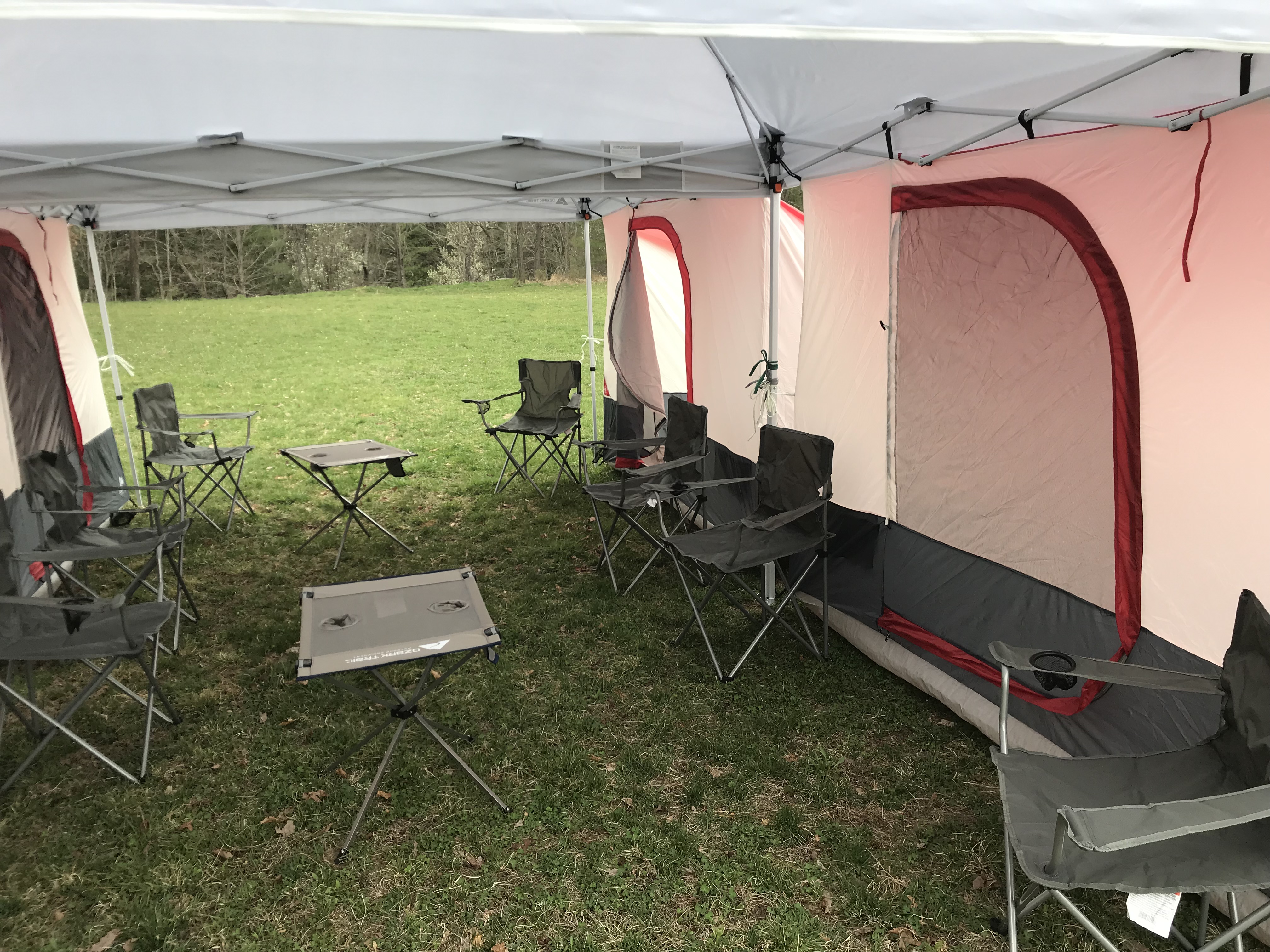 Set up and tear down is included for $600. That's only $50 per person for a 12-person team. I think it's worth $50 to not have to pack, bring, set up, tear down, pack back up, and take home tents and canopies.
It is a separate purchase than the relay registration. All proceeds will go directly to Blue Ridge Christian School.
Below is the registration form. One person will purchase the option and the rest of the team will pay the purchaser back. It does not have to be the captain that purchases GOMR BnB.
If you have any questions, please let us know. contact@getoutsidemountainrelay.com